Neck Lift
What is Neck Lift
The fullness under the jaw, also colloquially known as "the jowl", can appear even at young ages. This aesthetically uncomfortable condition is a problem that affects the appearance of the person. As we age, the skin of the jaw structure may lose its tightness. These annoying sagging problems that appear in the neck region can be solved with a neck lift. Neck lift surgeries are performed under local or general anaesthesia and can sometimes be performed in combination with facelift surgeries.
The platysma (neck muscle) and the neck's fatty tissue are accessed through a small incision made behind the ear or under the jaw. Removing excess fat deposits from the neck muscles can eliminate the sagging. The excess skin is removed and the incisions are closed with sutures.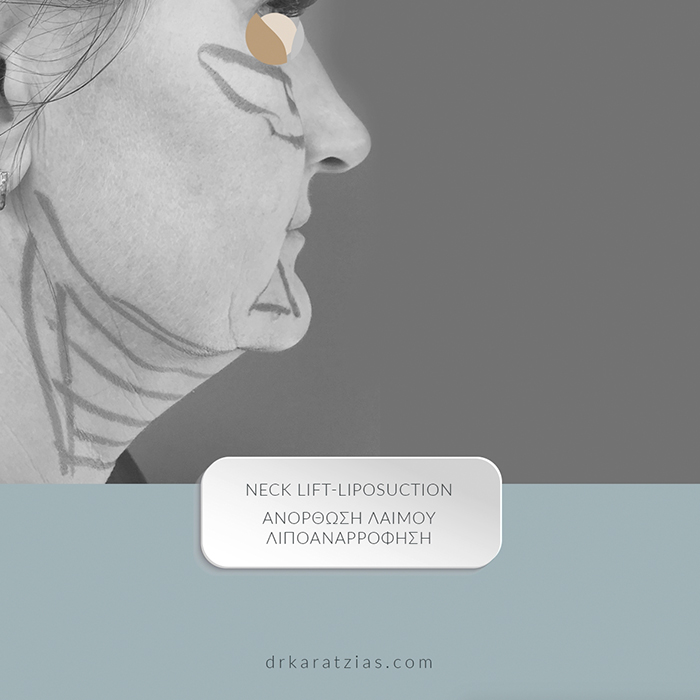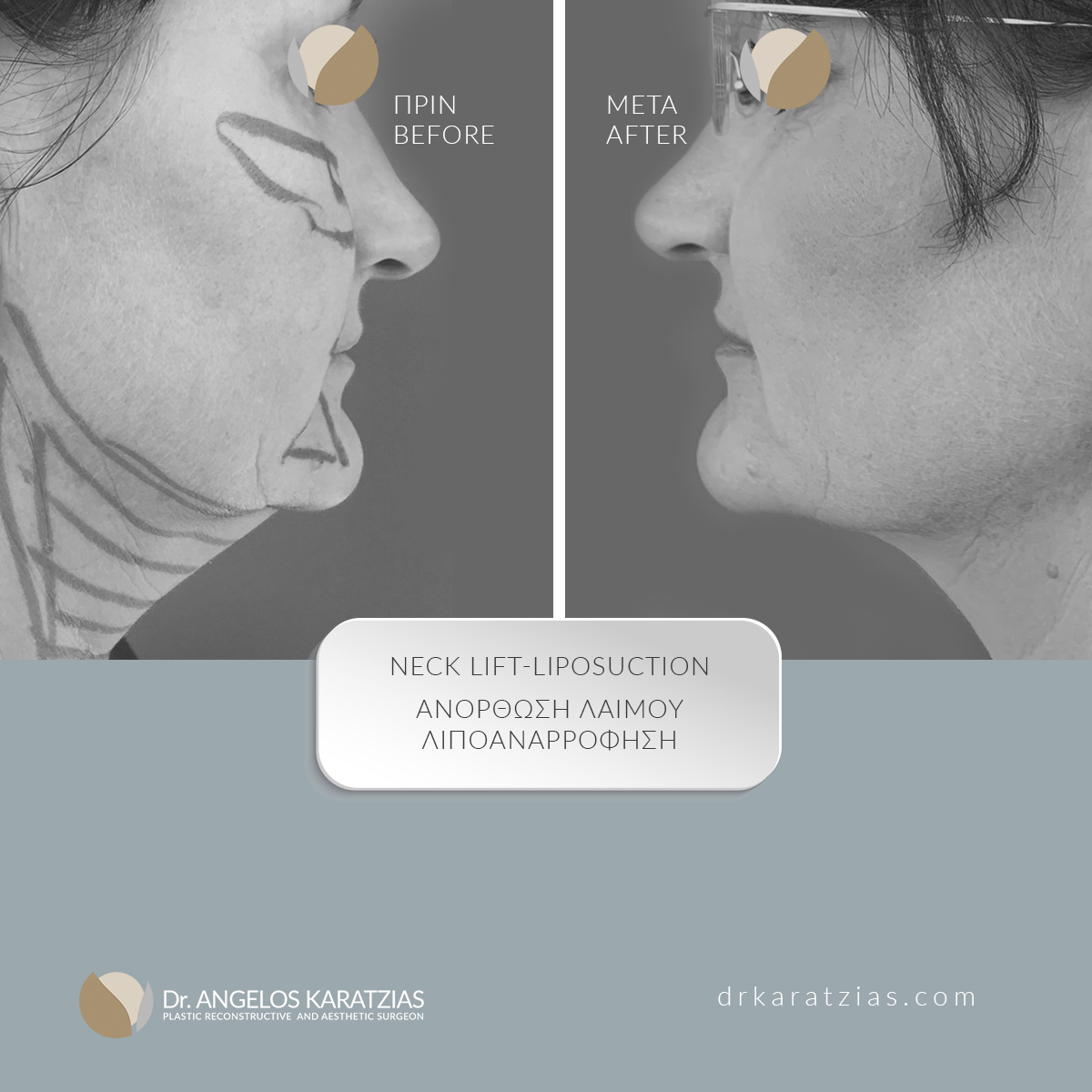 Are they any side effects?
After the surgery, a drain can be placed under the neck skin, in order to prevent accumulation of any liquid that may increase the swelling of the neck skin and discomfort. The drain can be removed within a day or two. It might be a necessity to utilize a custom-made corset that helps reduce the postoperative swelling, to ensure a fast recovery. It is recommended to wear the corset day and night for a period of about 1 week and then only at nights for 1 month.
Possible side effects are swelling, soreness, bruising and a temporary burning sensation, while risks include infection, asymmetry of the face, pigmentation changes (hyper or hypo) and decreased sensibility in some areas.
Are You the Right Candidate?
To determine if this procedure is right for you, please schedule a consultation with Dr. Karatzias. During the consultation, your concerns will be discussed in depth and the best surgical or non-surgical solution will be determined, always having your trepidations and expectations in mind.
To see if you are a candidate for this procedure or if you wish to learn more details about it, please complete our online consultation form or call at +357 22020721.
Find out the right plastic surgery procedure for your body
Contact Dr. Angelos Karatzias to schedule your consultation